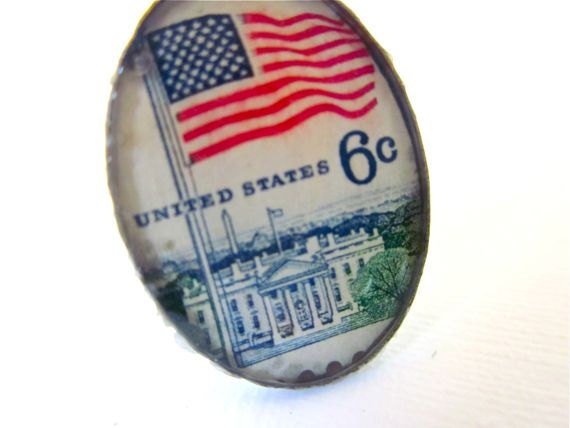 Remember 9/11 Freedom Ring
A little something for America's Patriotic Red White & Blue!
A vintage 1968 un-circulated American Flag over the White House 6 cent stamp forever preserved in a oval antique bronze adjustable ring. The epoxy resin amplifies and emboldens the bright stripes and stars! This is an original vintage United States issued stamp with original artwork (not a digital print). Therefo...
Click Here to Visit My Etsy Shop!