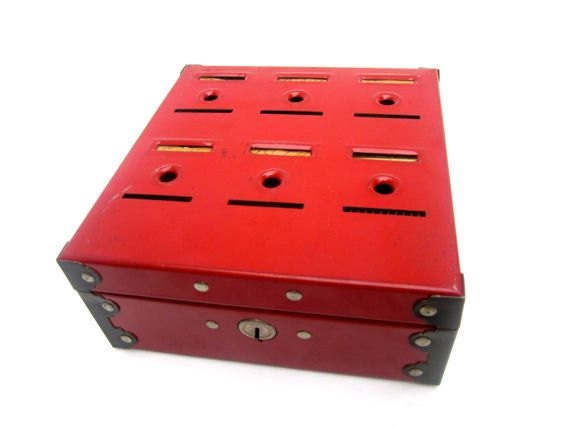 Home Budget Bank
Patent No 1716 823
Tudor Metal Prod Corp.
New York U.S.A.
6"W x 6"L x 2.75"H
Industrial red metal Budget Bank has six slots for budgeting household expenses. Black corner guards and brass internal boxes make this an attractive looking box for the decorator or collector.
The key is missing but the the lock can easily be picked with a sm...
Click Here to Visit My Etsy Shop!