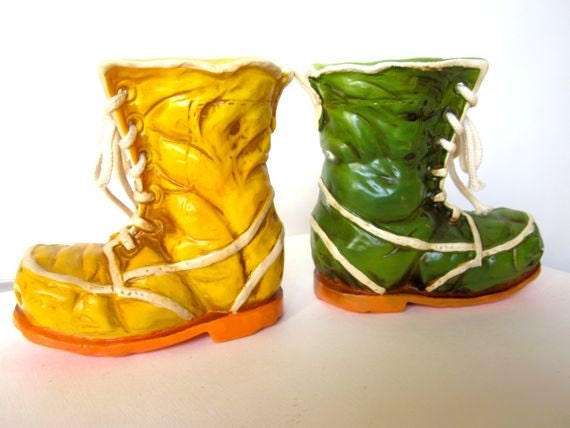 INARCO Made in Japan.
Black sticker on sole of boot
8"H x 6"W (14cm x 17cm
1960's
Incredible color and style! these two ceramic work boots in bright yellow and green are a fantastic duo. Beautiful details and laces made of rope.
I picked these up from a recent estate sale, as I walked around this lovely old Georgia home I heard from the corner of the room, &q...
Click Here to Visit My Etsy Shop!